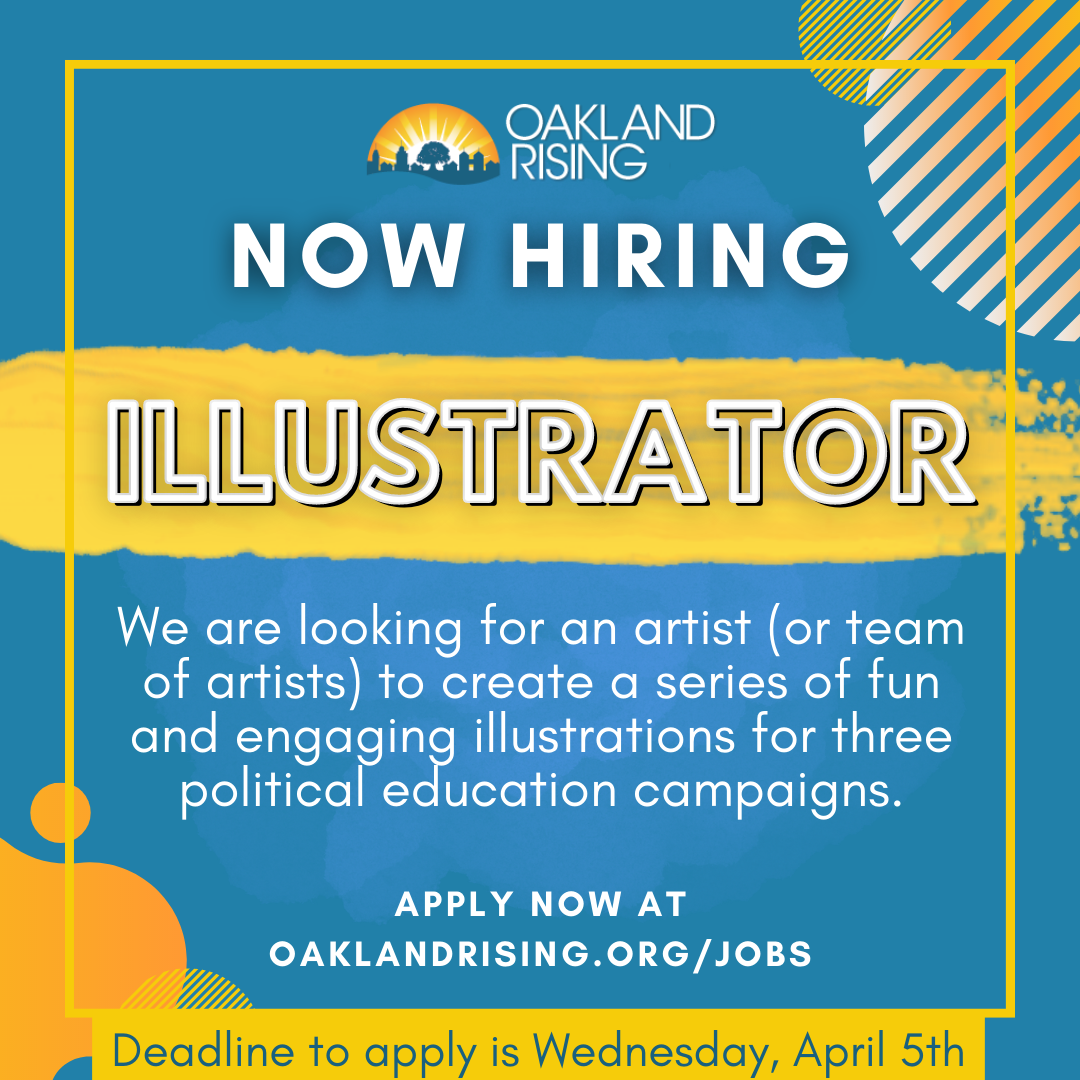 Art and culture have the power to move minds and hearts. Are you a visionary artist with a passion for engaging in local politics and driving systemic change? Bring your talents to our cultural strategy to amplify the policies and issues we push to advance through our civic engagement outreach.
We are seeking an individual artist (or team of artists) to create culturally relevant assets that will enable us to galvanize and empower our BIPOC, working-class, immigrant, and formerly-incarcerated community members around our current campaigns and in preparation for the upcoming election cycle. If that sounds like you, apply for this unique opportunity to become an integral part of our creative and transformative campaigns. Sound like folks you know? Forward this email to your network!
Our campaigns that you'll help bring awareness to include our work toshift the criminal justice system to one that brings alternatives to incarceration, diversion programs, and community reinvestment;increase participation in and bring transparency to our local elections; andbuild awareness around who controls Alameda County's budget and how we can shift funds away from the sheriff who criminalizes our communities while denying funding the structures that keep us safe – healthcare, affordable housing, jobs with thriving wages, and mental health support.
Help us develop visually compelling and impactful materials that will enable us to continue building people power and mobilizing our community members towards transformative change. We believe that art has the power to communicate complex ideas, evoke emotions, and inspire action in ways that traditional communication channels cannot. That's why we're excited to collaborate with artists who share our values and vision for a more equitable and just society.
If you're passionate about making a difference in your community and have a knack for creating inspiring and engaging visual content, we encourage you to apply for this unique opportunity by Wednesday, April 5th.
Together, we can drive change and make a difference in the lives of our neighbors.