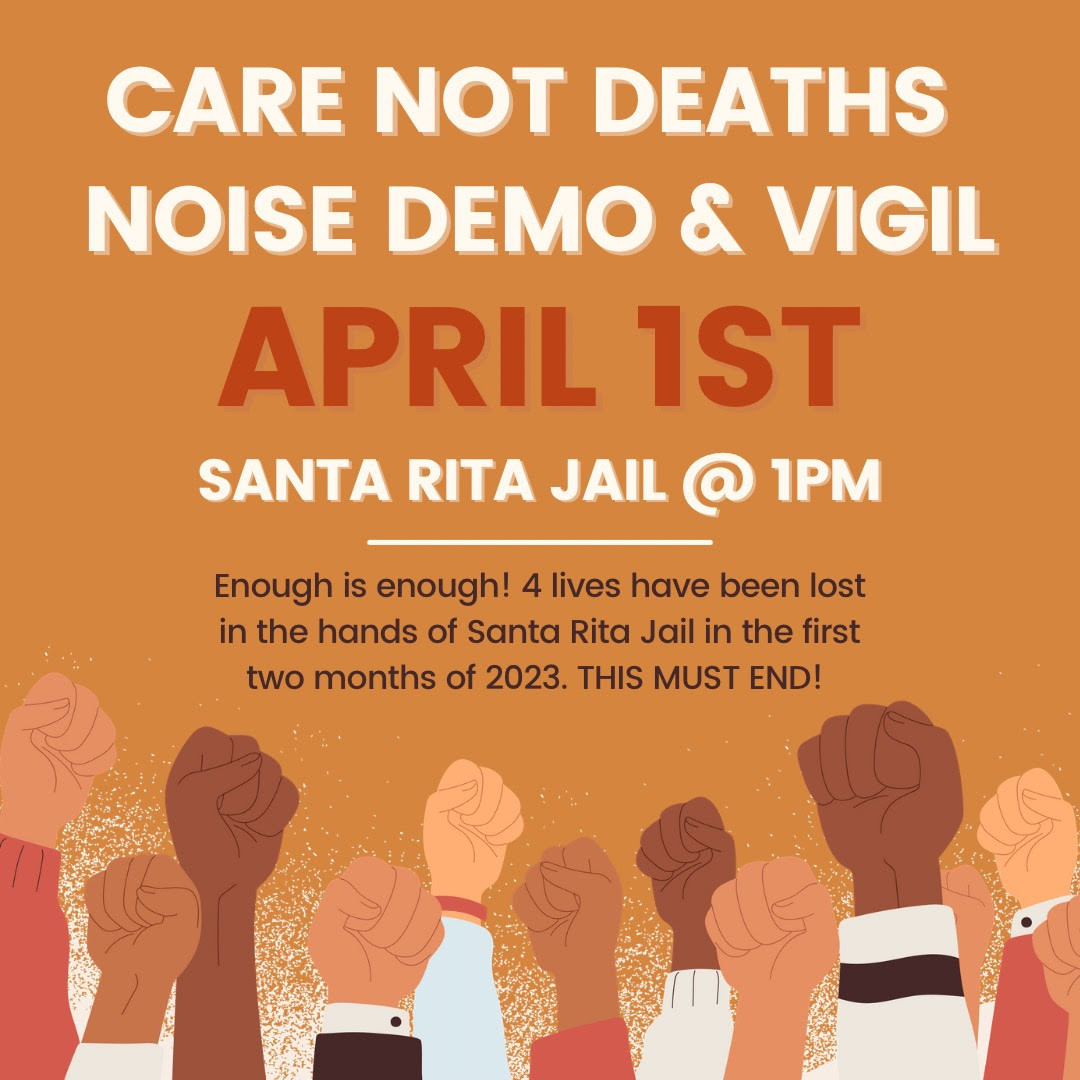 Join the Care First, Jails Last Community Coalition for a peaceful protest this Saturday, April 1st at Santa Rita Jail in Dublin (5325 Broder Blvd) starting at 1pm to call attention to the ongoing deaths at Santa Rita Jail. We will be holding space for community members to grieve and express our solidarity for people currently being held captive at Santa Rita Jail, and highly encourage you to bring instruments to support our noise demonstration!
Despite the passage of the Board of Supervisors' "Care First, Jails Last" Resolution in 2021, Alameda County continues to rely on the criminal legal system to address the county's public safety and the needs of residents with mental health and substance use. This has resulted in a series of deaths at Santa Rita Jail, including four more lives lost in January and February of this year under the supervision of new Sheriff Yesenia Sanchez: Stephen Lofton, Elizabeth Laurel, Charles Johnson, and Cody Vanburen.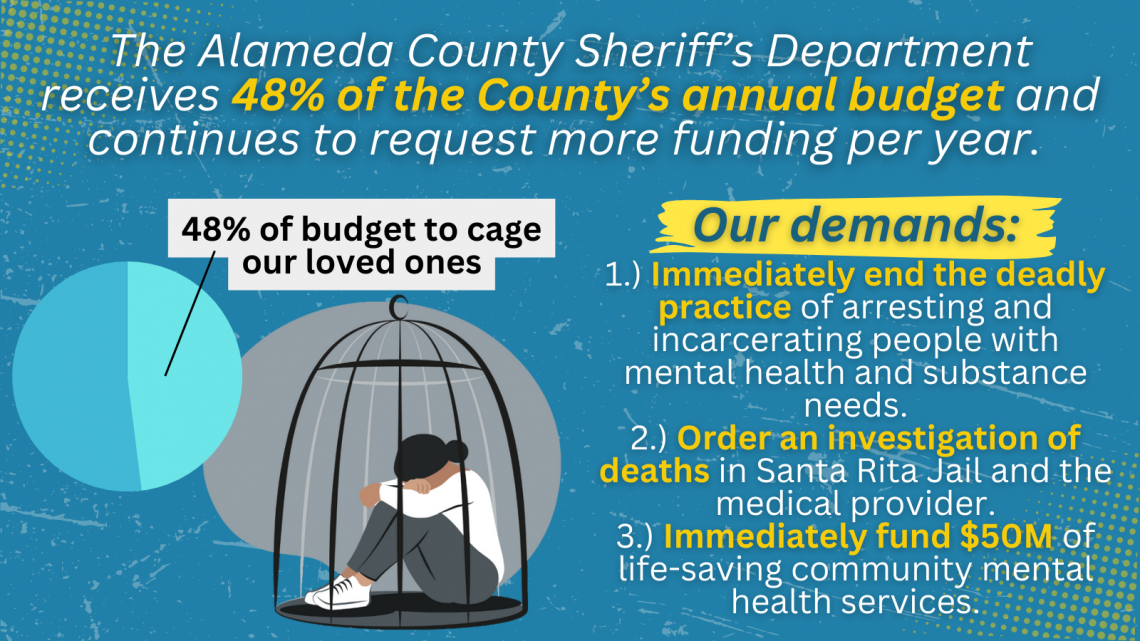 On April 1st we will gather to demand that Sheriff Yesenia Sanchez and all law enforcement agencies in Alameda County immediately end their deadly practice of arresting and incarcerating people who require compassionate mental health care. We will also call for the Alameda County Board of Supervisors to order an investigation into the deaths in Santa Rita Jail, including a review of the contract with the jail's private medical provider in the jail, Wellpath, which has failed to prevent these deaths, including seven recent fentanyl overdoses. Additionally, we demand that the Board immediately fund $50M of life-saving community mental health services they committed to last year but have yet to implement. Currently, the Sheriff's department receives 48% of the County's annual budget and continues to request more funding per year. Our goal is to advocate for divestment from the county's criminal legal system and reinvestment into a community-based, life-affirming continuum of care.
This is a family-friendly event, for more information you can register below.
Jails don't make us safer, but resources for mental health before criminalization do. Care for our loved ones should be our number one priority.