Were you one of the hundreds of supporters who came out last week to the Oakland Education Association's (OEA) rally? With perfect weather on our side, the rally took place at the Lake Merritt amphitheater, creating an amazing backdrop for the fight for the safe, stable and racially just schools our students deserve! As a recent student myself, the call for investing in our students and educators hits close to home.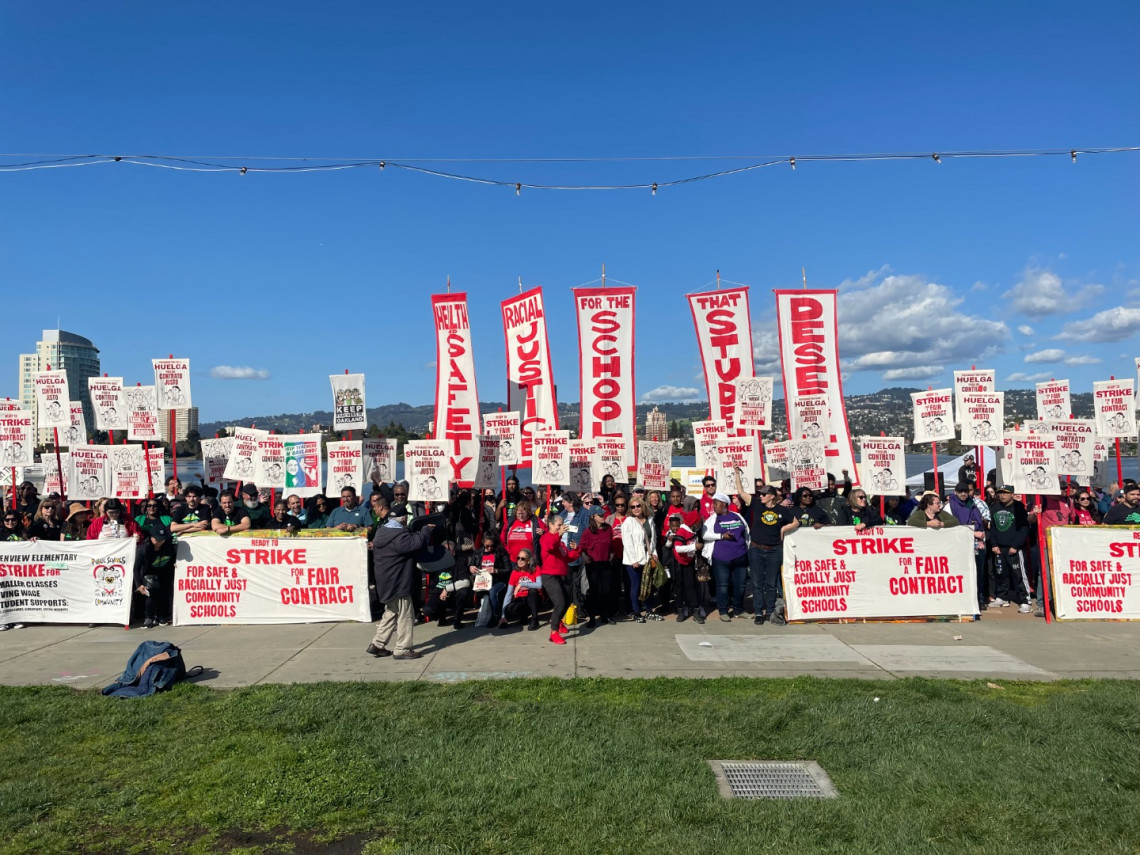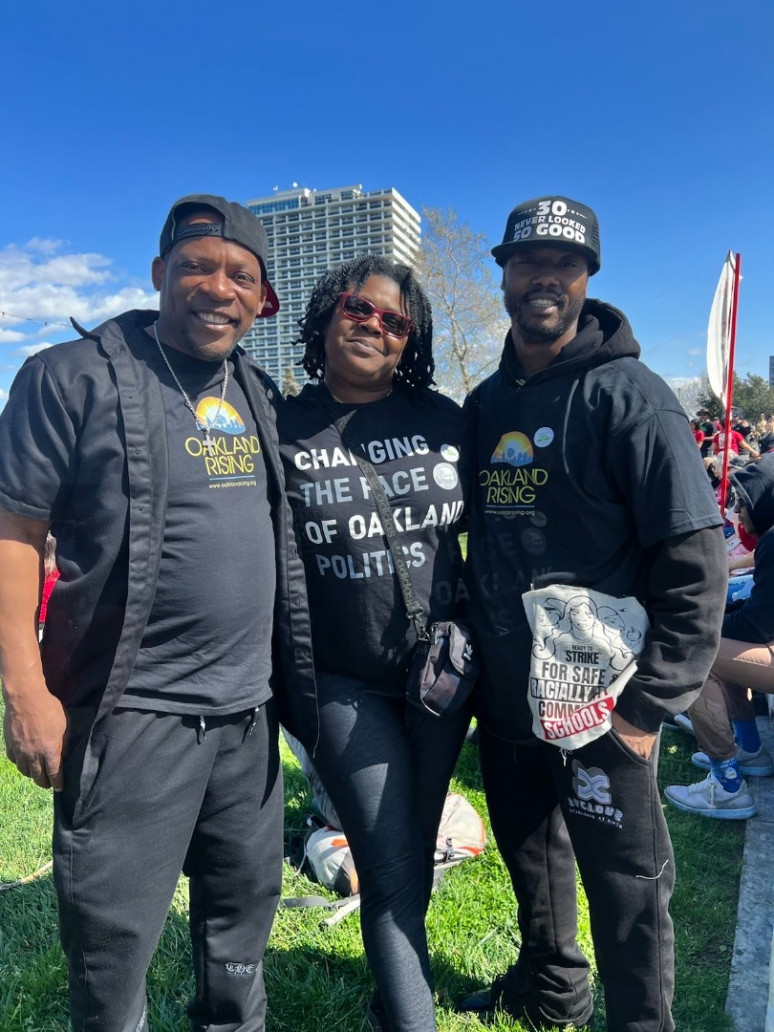 Speakers, including educators, students from Reparations for Black Students, and OEA bargaining reps, called for the support of their Common Good Demands and for OUSD to invest in our students. And, as at all good rallies in Oakland, music kept the energy popping in between speakers – thanks to the lively band featuring Oakland educators performing chants. This was a family affair, with kids and furry friends in tote. And many folks displayed their readiness for action with "Ready to strike for a fair contract" fabric pieces pinned to their clothes and backpacks throughout the event.
If you missed this inspirational rally, you can still show your support for Oakland educators and students by signing the OEA petition to demand safe and racially-just schools.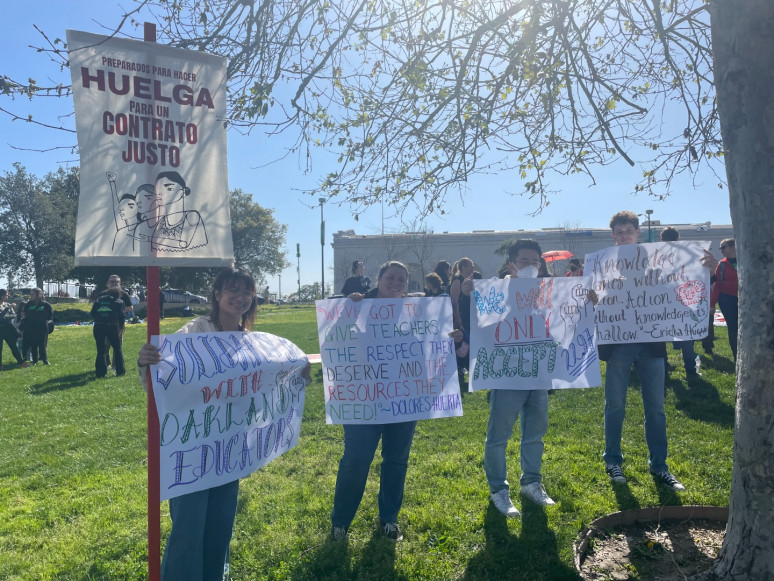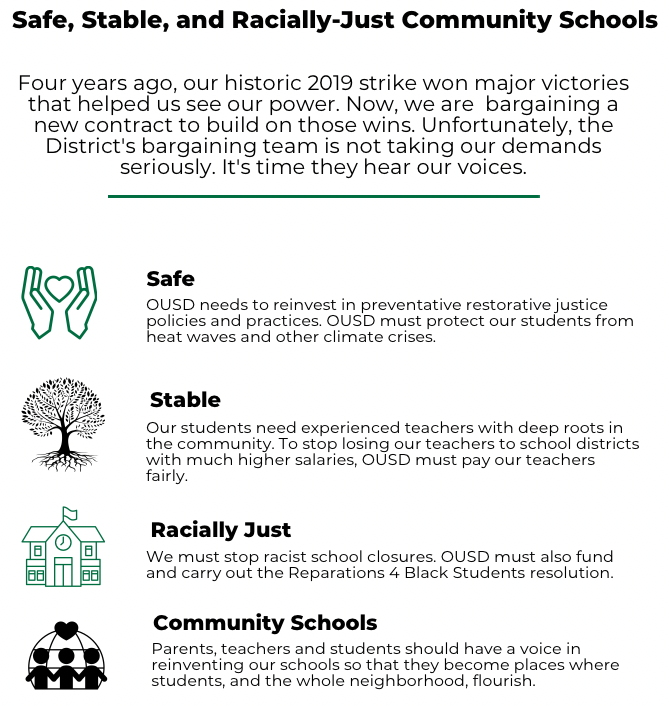 Thank you all for your support, and let's keep fighting for education justice for Oakland students and educators!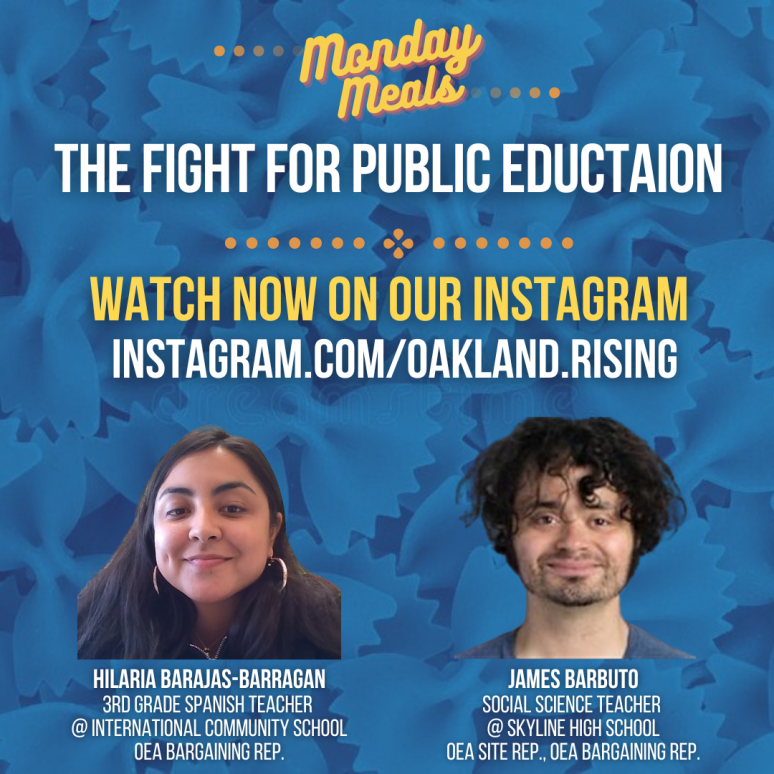 P.S. ICYMI – Don't forget to check out our Monday Meals installment with OEA Educators! Hilaria Barajas-Barragan, 3rd Grade Teacher at the International Community School, and Jimmy Barbuto, Social Science Teacher at Skyline High School, joined liz suk last week to talk about the Common Good Demands currently in bargaining.