Are you passionate about building political power for and with BIPOC, immigrant, low-income, and formerly-incarcerated folks in Oakland and Alameda County? Want to build alliances with like-minded forces? Then you might be the perfect fit for Oakland Rising! We are hiring a Political Director to implement our political strategy, programmatic goals, and movement building vision.
Join our team as we celebrate our 15th anniversary. Help us continue to build political power for and with our communities through our:integrated civic engagement programs,collaboration and alliance building and coordination, andleadership development.We are looking for a seasoned individual with senior experience and a background in political campaigns who will direct our program operations and strategy. If this sounds like you, we invite you to immediately apply. Sound like someone you know? Please forward this email to your network.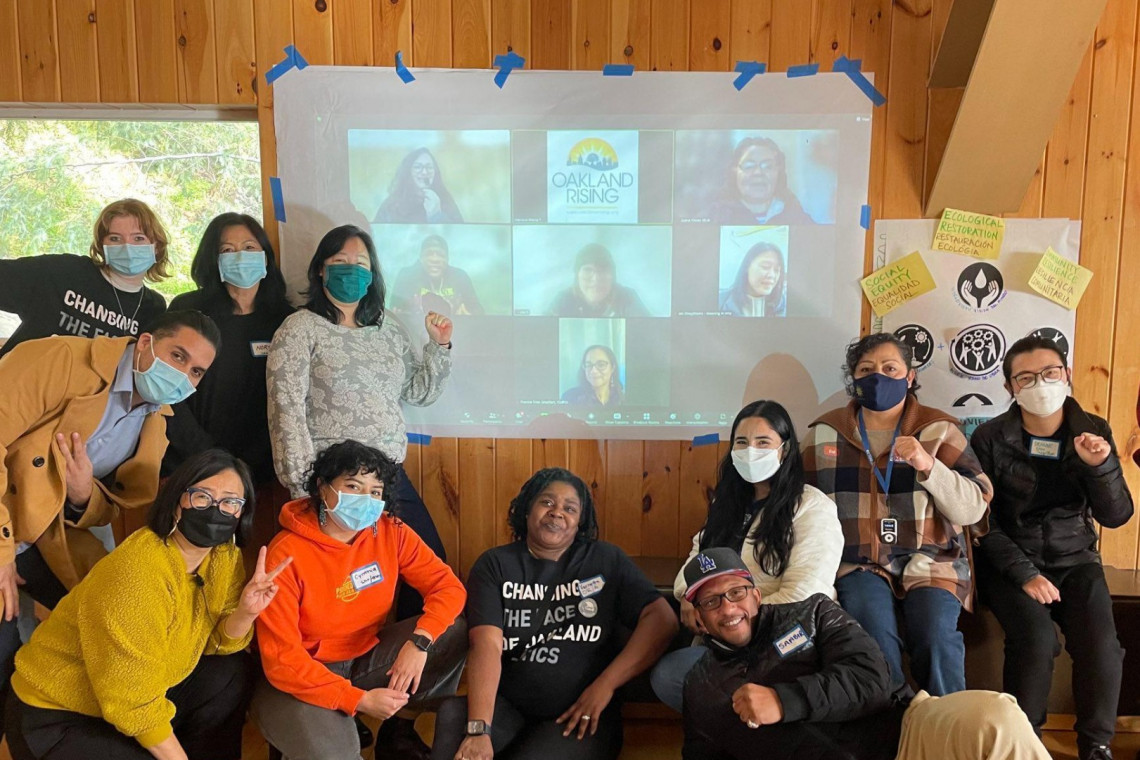 This is an exciting year and opportunity for us to realize Oakland's true potential – we hope you will join us in making that reality happen.