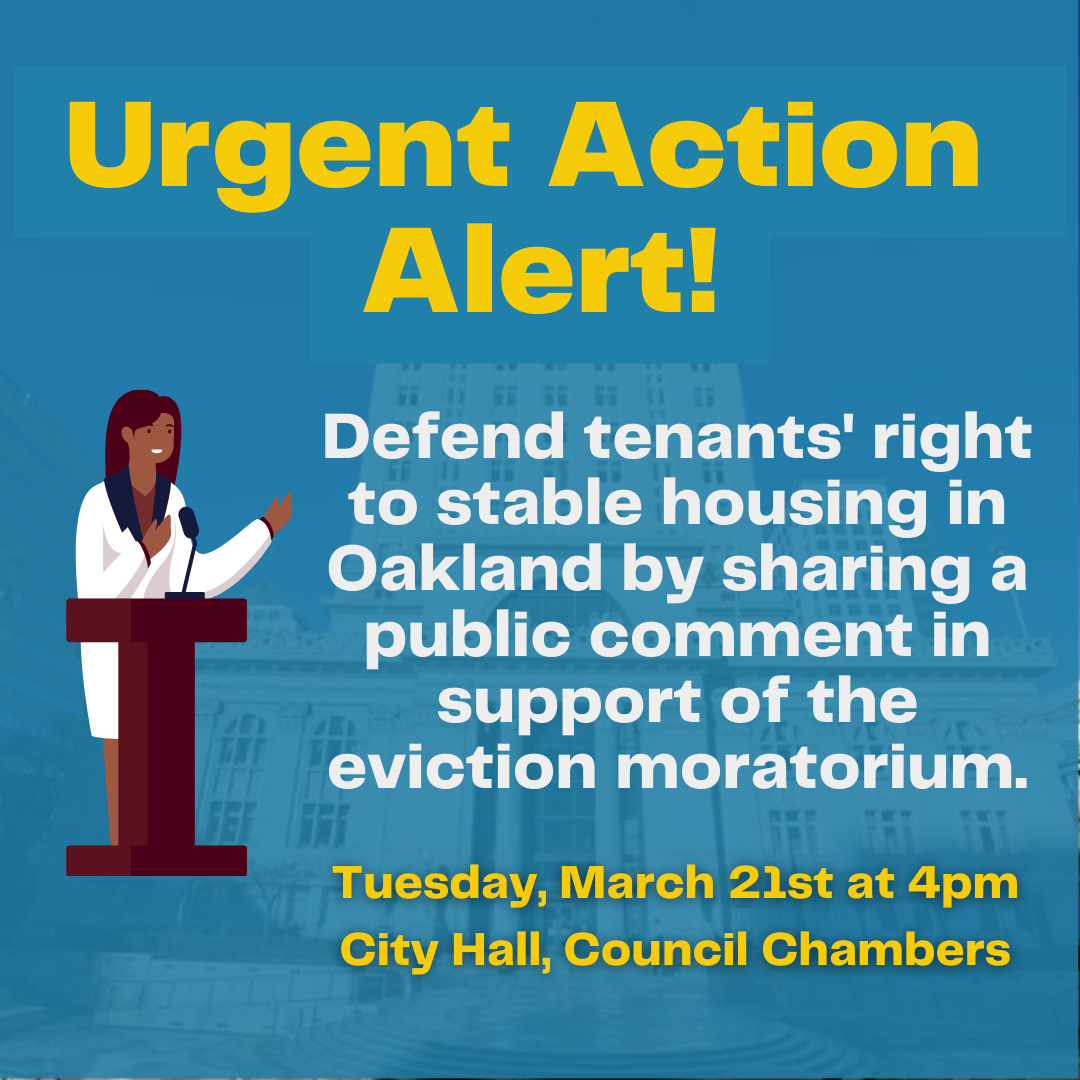 Your presence is needed at this today's City Council meeting to show your support for tenants and help protect the eviction moratorium. Defend tenants' right to safe and stable housing in Oakland by sharing public comment in support of the eviction moratorium today, Tuesday, March 21st at 4pm at the City Hall, Council Chambers. Your public comment on Item 9 (regarding budget priorities) will help keep funding active for local eviction defense and legal services that have provided essential protection for tenants during unprecedented times.
It's time to amplify our voices and urge our council members to retain the local moratorium ordinance that helps protect tenants against unjust evictions, and push back against the racist and classist narratives of small "minority landlords." Join us in standing together on behalf of those needing reliable shelter from potential displacement – be there in person to make a stronger stance in support of the eviction moratorium!
Then, join Causa Justa::Just Cause, tenant rights organizations, allies, and community members outside of City Hall (1 Frank H. Ogawa Plaza) from 6pm-8pm to show your support for a 60-day phase out or transition period when the eviction moratorium is lifted. This transition period of eviction protections allows for tenants to learn about changes and access relief while protecting them from mass illegal evictions.
We can secure the future of Oakland's eviction moratorium, ensuring all residents – regardless of zip code – can continue to have access to essential legal support and stable, affordable, dignified housing.