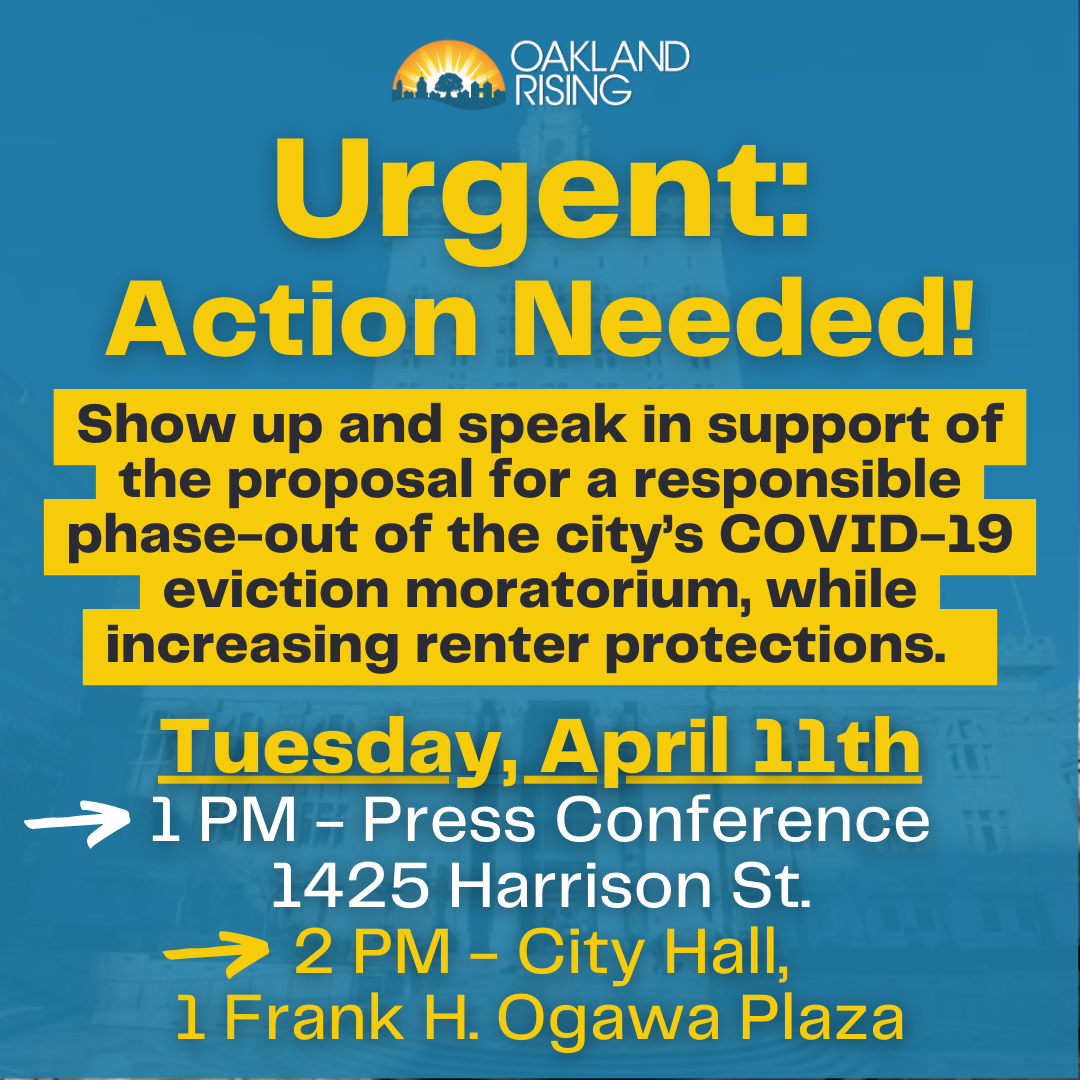 A few years ago, I was evicted from my home (that at the time was not covered by Just Cause protection) by a landlord; even gaslighting and blaming me for asking for the repairs. I was evicted without cause and scrambled to find new housing. As a single parent of two small kids and caring for my elderly mother, I struggled to find housing that was affordable. It was a very stressful time. If it had not been for my community that helped me find housing, I don't think I would still be living in Oakland. Unfortunately, my story is not unique. In fact, evictions and displacement continue to change the face of Oakland.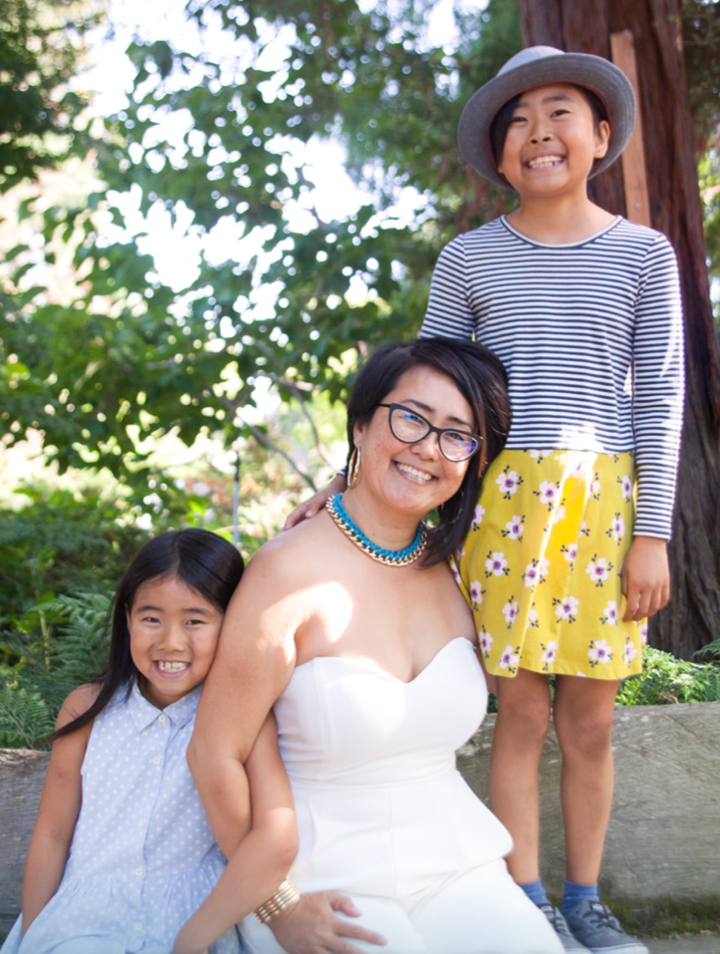 The end of Oakland's eviction moratorium is causing concerns of a potential "eviction cliff" and exacerbating the already high levels of homelessness. There is currently a staffing crisis in Oakland, and phasing out the moratorium earlier than September puts our neighbors at risk. It is important to transition out of the moratorium in a thoughtful and responsible manner that protects our most vulnerable renters. 
City Council President Nikki Fortunato Bas and City Councilmember Dan Kalb have introduced a plan to phase out the COVID-19 eviction moratorium in a thoughtful and responsible manner while increasing protections for Oakland renters after the pandemic. The proposal will be implemented in stages over the next few months to prevent mass evictions and displacement.
The difference in the impact of ending the moratorium now versus in September is greater for tenants than for landlords. Tenants and legal services organizations have asked for sufficient notice to give them time to plan for the transition. Evicting tenants does not increase the likelihood of receiving back rent, as it destabilizes them instead.
Although this proposal is fair to small landlords, they are expected to oppose it. We need your support to back this common-sense proposal and establish permanent tenant protections while avoiding a "tsunami" of mass evictions and displacement. Any other proposal will only benefit corporate landlords and developers. The Community and Economic Development Committee will discuss the proposal tomorrow, Tuesday, April 11th at 4pm, followed by the first reading at the Oakland City Council next week on Tuesday, April 18th at 5pm.
We are calling on all of our City Councilmembers to take the lead in prioritizing tenants' interests and including protections for them after the moratorium ends. Negotiations should be held between renters and City Councilmembers – not corporate landlords and City Councilmembers – to create a responsible transition to end the eviction moratorium and expand renter protections in the wake of the pandemic.
We encourage you to attend the press conference led by Oakland Progressive Alliance and tenant advocates tomorrow, Tuesday, April 11th starting at 1pm at 1425 Harrison St., where renters will voice their support for the proposal. We stand by CM Bas' and Kalb's proposal and call on other members of the Community and Economic Development Committee (CED) to support Oakland renters and not corporate lobbyists.
We urge you to show up at City Hall (1 Frank H. Ogawa Plaza) and fill the chambers as early as 2pm, as landlords and anti-tenant groups plan to attend the Tuesday meeting and silence renters' voices. Prior to entering the chambers, we will hold a de-escalation training and discussion.
If you can't attend in person, we highly encourage you to attend the meeting over Zoom to show your support.
Can't attend in person or via zoom? Please email or call your City Councilmembers (CM Kevin Jenkins, District 6 510-238-7006, [email protected]; CM Janani Ramachandran District 4 510-238-7004, [email protected] and Mayor Sheng Thao (510-238-3141, [email protected]) to show support for Item #8 (Covid-19 Eviction Moratorium Phase-Out And Amendments To The Just Cause Ordinance) before tomorrow's meeting at 4pm using the following script:
"Hello, my name is ______ and I am a (renter? homeowner? unhoused?) and a resident in District ___.  May I speak with Councilmember ______? ). Having tenant protections was important to all of Oakland during the pandemic and saved thousands of Oakland residents from becoming homeless or unhoused. We all understand that this moratorium must end but we have to sunset the moratorium in a thoughtful and responsible way, replacing it with permanent protections for renters. We're asking you to stand with renters—and not lobbyists for corporate landlords–and support CM Bas' legislation at the CED meeting on April 11th. (Add your personal story of eviction/displacement/concerns). "
Your support of tenants during these trivial times goes a long way in helping us create a sustainable and housing-secure Oakland for all. Let's show the Town the type of people power and voice tenants have!